LET THERE BE LIGHT....NOT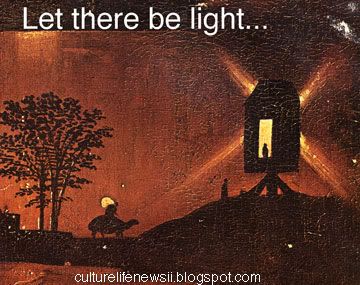 By Elaine Meinel Supkis
It never seems to end, the inhumanity, the incompetence. Already, I have posted here stories about how Bush travels in a bubble that turns on the lights where ever he or Cheney goes and then they flicker out again after they pass through. The tragedy of this Potemkin light show is obvious and sickening.
But it always gets worse, doesn't it?
From the Hattiesburg American:
Shortly after Hurricane Katrina roared through South Mississippi knocking out electricity and communication systems, the White House ordered power restored to a pipeline that sends fuel to the Northeast.

That order - to restart two power substations in Collins that serve Colonial Pipeline Co. - delayed efforts by at least 24 hours to restore power to two rural hospitals and a number of water systems in the Pine Belt.

At the time, gasoline was in short supply across the country because of Katrina. Prices increased dramatically and lines formed at pumps across the South.

"I considered it a presidential directive to get those pipelines operating," said Jim Compton, general manager of the South Mississippi Electric Power Association - which distributes power that rural electric cooperatives sell to consumers and businesses.

"I reluctantly agreed to pull half our transmission line crews off other projects and made getting the transmission lines to the Collins substations a priority," Compton said. "Our people were told to work until it was done. "They did it in 16 hours, and I consider the effort unprecedented."
So, getting water to the hurricane victims was a low priority item, getting electricity to two hospitals whose patients were dying was low priority.
Keeping people from standing in line with their gas guzzlers and stopping price gouging by restoring the gas feed line...top priority!
Gah. This, dear readers, in a nutshell, is what the "Great Die-off" is all about. Servicing the ever smaller pool of energy users while killing off the weak and powerless is what it is all about. Already, the gas we pump in our cars ought to be stained bright red to represent the dead bodies of those unfortunate people living on oil rich lands or fighting to steal this oil.
Indeed, in Iraq, due to the hurricane and the troops being very near muntiny now, the troops are in near "lock down" mode, hoping to limp along which is why the death toll within Iraq has shot through the roof, hundreds being blown up each day now, the attackers operating more and more in the open.
&spades
From WLTV:
Frustration is growing among more than 100 sidetracked truck drivers who set out with water and ice for Hurricane Katrina victims but were diverted to a Federal Emergency Management Agency staging area in western Maryland.
FEMA spokeswoman Deborah Wing told the Cumberland Times-News on Thursday that the trucks were moved to Cumberland for possible response to Hurricane Ophelia after water deliveries to the Gulf Coast outpaced demand.

"We are accommodating them as much as we can," Wing said in response to complaints from some drivers and their federally contracted employer that they didn't know why they were in Cumberland or how long they would be there.

Driver Bill Lutz said he and the other drivers felt lost.

"I asked this morning, 'Are we going to follow the hurricanes until the end of the season?'" Lutz said. "I sound angry, and I am, but I hate inefficiency."

Speaking to a reporter Thursday at the Rocky Gap Lodge & Golf Resort, where drivers were taken aboard local school buses for showers, Lutz said his odyssey began Sept. 6 when he left Wisconsin with a load of water and ice for Meridian, Miss.
He said he arrived on time but was told not to unload; instead, the drivers were sent to Columbia, S.C. Barred from unloading their freight there, they were directed to Cumberland, arriving Wednesday evening, Lutz said.

Angie Breckenridge, logistics coordinator for North Carolina-based Vondrak Farms Logistical Services, has been managing the deliveries for the U.S. Army Corps of Engineers through FEMA. She told the Times-News that other drivers were dispatched to Allentown, Pa., and another 30 were sent to Missouri.

"I can't get anyone to answer my phone calls," she said.
Time to either deport Chertoff to his home country or arrest him. This lunacy is ridiculous. No one was calling for help from hurricane Ophelia but many thousands were begging for help NOW from Katrina. You service those who are in line first, dudes! Indeed, one can see that Bush and his crew are more frightened of red staters getting riled. New Orleans voted Democratic so they don't count, obviously.
&spades
From Business Week
:

SEP. 18 5:19 A.M. ET Qatar's Oil Minister Abdullah bin Hamad al-Attiyah warned Sunday that OPEC shouldn't raise production just for "increase's sake," saying there were indications that oil prices were decreasing because of low demand.

Ministers from the Organization of Petroleum Exporting Countries meet Monday in Vienna to discuss ways of stabilizing the market after Hurricane Katrina drove prices to new highs -- including possibly raising the group's production ceiling by 2 percent.

The group is widely expected to increase the production ceiling by 500,000 barrels a day.
But previous OPEC moves have done little to ease market fears over supply, however, and any increase is widely regarded as meaningless because it merely sanctions existing production.
Saudi Arabia's Oil Minister Ali Naimi has said he supports a ceiling hike, but that he also did not see demand for more crude. He did not specify the size of the increase.

"We'll listen to the Saudi proposal but we shouldn't increase just for increase's sake," al-Attiyah said Sunday in Doha, Qatar.

Al-Attiyah said the problems with U.S. refineries being offline since Katrina hit were temporary, but the capacity "will take a few months to get back to full production."

"If there's no demand, how will that affect prices?" he said.

With oil prices about 50 percent higher than a year ago and motorists feeling the increase at the gas pump, the ministers have repeatedly said that OPEC is concerned and are doing all they can to keep the market well-supplied and prices stable.

But concern that high prices have weakened oil demand has dampened prices, which had soared above $70 a barrel on concern about production outages caused by Hurricane Katrina, instability in Iraq and the upcoming winter season.
It is most amusing seeing article after article in the regular press including yesterday's rash of articles, all screaming that OPEC will pump more oil so we don't have to wait in lines to fill the bellies of our beasties, those monstrous SUV/trucks that we love so dearly (more than we love our fellow Americans, that is certain!)
This is typical of the sort of hysteria one expects to see at the Hubbert Oil Peak. Namely, the price soars, the poor fall out of the bottom of the market, people will probably freeze to death in the coming years, the poor will be increasingly without either food or transportation to poor paying jobs and the price will fluctuate wildly depending on any set of factors, mostly upwards.
It will be like starting a car in a very cold winter, the starter making the engine cough and die, cough and run then sputtering out.
&spades Now, lastly, about the mosquito spraying. Some idiot had this bright idea that to save the nonexistent population of New Orleans that has been scattered to the four winds, they should spray the city to kill mosquitoes because of all the stagnant water.
The water, of course, is covered with a pretty thick coating of oil and gasoline! In the old days, they used to put a layer of oil on water, I even remember this!--to prevent mosquitoes from using it to hatch larvae. So I seriously doubt there is any need to spray anything. And lo and behold, here is an article about that!
From Rense.com
From Promed Email
Report On Mosquitos - Post Hurricane For New Orleans

US Military Actions On Mosquitoes After Hurricane Katrina, New Orleans

By Dean L. Winslow

I served as the US military coordinator for public health and force protection for the combined National Guard task force performing rescue and relief operations in the 13 most heavily affected parishes from 5-15 Sep 2005. Our major logistics hub was being built up at NAS New Orleans, across the river in Belle Chasse, Plaquemines Parish. All 14 000-plus Guardsmen being tasked to go out into the parishes to provide SAR, security, and infrastructure rebuilding passed through Belle Chasse on their way to the Area of Operations (AO). The base also became home to over 4000 military personnel involved with the logistics, command and control and support functions.

Early on, one was struck by the eerie silence and absence of birds as well as seemingly few adult mosquitoes. Since the parish-based vector control systems were not functioning yet, and the civilian contractor responsible for vector control on base had evacuated, we needed to rapidly assess and control the situation.

US Navy SeaBees came in to remove debris and eliminate as much standing water as possible. In addition, Navy and Air National Guard military public health technicians examined undrainable collections of standing water for mosquito larvae and pupae and found none. Light-traps placed around the base early on showed relatively low numbers of adult mosquitoes, but as many as 9 different species were present in one trap.

Louisiana DHH working with an entomology consultant from CDC coordinated with us and prioritized aerial spraying of the most heavily affected parishes, which began last weekend and is continuing.

Dean L. Winslow, Col, MC, CFS
Delaware Air National Guard
deanf015@yahoo.com
Indeed, New Orleans will be lucky if anything can live or grow, besides slime, in the flooded areas for quite a while. Want to kill a tree or lawn?
Pour oil on the ground. Works like magic.
To return to homepage click here