RATION FUEL NOW!!!!!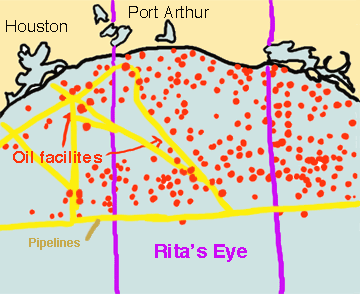 By Elaine Meinel Supkis
The real news is real grim. Despite media/ruling class attempts to sugar coat this mess, we are all about to be reamed out thoroughly by the Texas Mafia and Bush. Namely, due to the hurricanes, there are limited supplies of fuel and they intend to make us bid each other for it as it rises just like in the terrible old days pre-modern times when a crop failure would mean the price of wheat shoots up and millions starve to death.
When a government allows the dealers to make a fortune when weather causes misfortune, we have things called "revolutions".
Yes, revolutions. They explode rapidly, I assure you. France was on top of the world. Diplomatic language was the only language diplomats used. Not English. To run a huge military while goofing around in the court, they ran up huge debts on the public purse while the gap between the rich and poor grew, the upperclasses ruthlessly cut their own taxes and obligations to near zero.
Then the crops failed when a volcano in Iceland blew up and the toxins from it fell on Europe, killing the sheep and causing the wheat crop to turn yellow and give a small yield.
"Let them eat cake," trilled the Queen when she was told there were starving poor at her gate.
The rich didn't starve. Nor did the middle class, who grumbled over the inflation in food prices. But the poor went right off the cliff and they suddenly exploded in anger, taking over cities, emptying jails, organizing themselves very suddenly into a formidable source. The King turned to the middle class to save him and they imposed a new government upon him...way too late.
For the fires of revolution were now raging out of control.
From the NYT:
Natural gas prices set a record yesterday, pointing to sharply higher heating bills for a majority of Americans this winter and soaring costs for makers of plastics and chemicals, which use natural gas as their main fuel and raw material.

According to recent estimates by the Energy Department, Americans are likely to pay roughly $400 more for their natural gas this winter than last year, with average bills jumping to $1,130. Many analysts, however, warn that these figures may prove too low and are likely to be updated when the government issues its winter price outlook next month.

While commercial stockpiles of natural gas are currently above a five-year average, prices are now being driven by the uncertainties surrounding the impact of Hurricane Rita on energy installations in the Gulf of Mexico.
Prices are doubling. No sane government, and this one is definitely insane, would allow this for such a fundamental commodity. Prices will go up over the years but this year, the restraint is entirely temporary. Forcing people to pay all they earn for something that is temporarily tight is insanity.
It requires storming the White House. If the rich oil companies have zero interest in keeping America intact, then time to arrest them and charge them with treason for they are part of hostile OPEC and not Americans!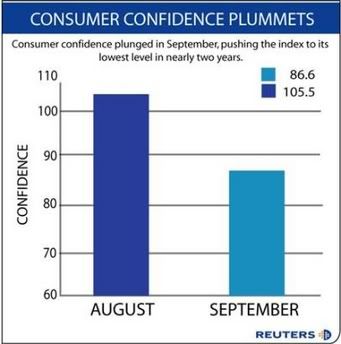 Consumers are scared. Last month, I warned everyone that the soaring price of fuel which was allowed to raise prices across the planet as desperate, sane governments released oil like crazy to re-bouy supplies, that NG would be a problem and the government should temporarily take over that industry, declare an emergency and then RATION IT. Rationing means each customer, based on their bills previously, gets "x" amount of fuel. First in line has to be homes. Why?
Jobs don't matter if you freeze to death and freezing the elderly who have no jobs to death is pure evil.
So we share the pain. Companies will have to restrict use or buy on the open market which could be "x" amount, say, 20% of the available gas.
From the Washington Post
Gasoline and natural gas prices soared on the futures markets yesterday as traders grew concerned that energy operations damaged by hurricanes Rita and Katrina could be hobbled longer than expected.

Analysts said that if futures prices remain at elevated levels, national pump prices for a gallon of regular could move above $3 a gallon, as they did following Hurricane Katrina. They added that a run-up in natural gas prices likely will mean increases for winter heating bills.
See? This is going to be very bad. If the Bush/OPEC cabal can't see the obvious down side of their "Freeze a Yank, let the North rebuild from tornadoes alone" policy is bad, well, I can only hope the North can see that this policy is dangerous indeed. If we sit here, drooling, and let this happen, well.
Death's scythe doesn't give a hoot.
Giving all our money to the very rich oil barons is pure insanity! And they will kill our economy, even then.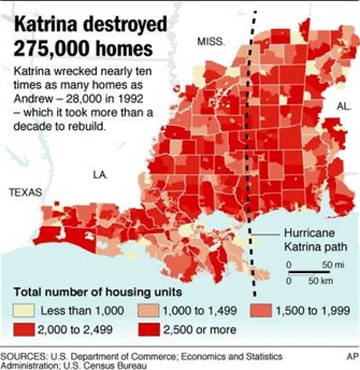 &spades There is a housing stock emergency, too.
From AP:
Stocks rallied strongly Thursday as investors grew more confident about the prospects for the economy despite the impact of hurricanes Rita and Katrina.

While many of the hurricanes' long-term effects have yet to be determined, stocks rebounded after two weeks of losses on bullish comments from analysts and the government. However, the markets remain relatively unchanged for the month, and trading was very light.

In addition, the market's gains may be short-term, as investors wait for new economic data that will give Wall Street a better feel for the storms' effects on employment, consumer demand and inustrial production. Next month's third-quarter earnings will also be an important barometer of the economy's health.
Everyone in business is all excited because they imgaine that China and Japan will bankroll us for another economic joy ride. Since our "prosperity" is mostly connected with home building and services surrounding this, they imagine the destruction of so many homes will mean a boost to the building boom. But alas and alack, interest rates are rising. The homeowners who need to rebuild are barely or not insured at all. The government is about to slide into bankruptcy, we are now $8 trillion in debt and rising rapidly. The homeowners don't have jobs, a quarter million hurricane related unemployment applications have been processed with another half a million to go! Amazing.
This is not good economic news. And as a builder, I assure you, it isn't easy work nor is it what secretaries or computer staff or realtors do. The price of building materials will soar, hitting the building market hard, the price of labor in specialized fields will go up (ahem, to my benefit) but most of the grunt jobs in building which is dangerous (ROOF WORK!) or heavy lifting, will go to illegal or legal aliens who will suffer terribly just to get into the door. The average American won't want to do this stuff, they are not crazy like me (I have fallen off of roofs. It hurts a lot).
Aux Barricades!
To return to homepage click here